4 MINUTE READ
Our philosophy, way of thinking and our watches.

4 minute read
The modern world moves at a breakneck pace, with many of us struggling to find moments of peace and tranquility. Amidst the chaos, one brand stands as a beacon of what it means to truly cherish and appreciate time: Fromanteel.
Founded by two Dutch entrepreneurs, Alfredo Silva and Martijn van Hassel, Fromanteel Watches takes inspiration from the innovative and internationally renowned 17th-century clockmaker Ahasuerus Fromanteel. Their goal is to create luxury timepieces that embody the essence of "Your Quality Time." But what does that mean?
Fromanteel believes that luxury is not about the show of material wealth but rather about having the time to experience it on your own terms. Their watches serve as a symbol of the special moments and memories that you choose to associate with them. Be it graduation, marriage, or unbreakable family bonds, a Fromanteel watch on your wrist represents "Y.ur Quality Time."
A Glimpse into the Past: The Fromanteel Family Legacy
To understand the philosophy behind Fromanteel Watches, we must first look back to 17th century Amsterdam, where Ahasuerus Fromanteel and his son Johannes operated a workshop on Dam Square. As pioneers in the clockmaking industry, they were the first to recreate and implement the groundbreaking pendulum mechanism, invented by Dutch scientist Christiaan Huygens.
Today, Fromanteel Watches pays homage to this family's innovative spirit by creating timepieces that incorporate elements of their rich history. A prime example is the Globetrotter Moon Phase White watch, which not only celebrates the iconic status of the Fromanteel family but also their multinational clockmakers firm.
Another watch that carries the legacy of the Fromanteel family is the Pendulum Original. Named after the revolutionary pendulum mechanism, this watch serves as a testament to the cutting-edge innovation of the 17th-century Amsterdam-based clockmakers.
Finally, the Generations Chrono Blue watch represents the different generations of Fromanteel clockmakers who built upon Ahasuerus Fromanteel's legacy. This best-selling timepiece signifies the continuity of craftsmanship and innovation in the Fromanteel brand.
Celebrating Family, Companionship, and Achievements
Fromanteel Watches places a strong emphasis on creating an unbreakable connection between the giver and receiver of their timepieces. This connection represents the strong memories associated with the watch, such as the image of an older gentleman holding the hand of a small child seen on the back of all Generations Series watches. It's an evocative symbol that speaks to the legacy of knowledge being passed down from one generation to the next, much like how Ahasuerus Fromanteel imparted his clockmaking skills to his sons. This image also resonates with grandparents who often choose a Fromanteel watch as a graduation gift for their grandchildren, creating memories that will be cherished long after the moment has passed.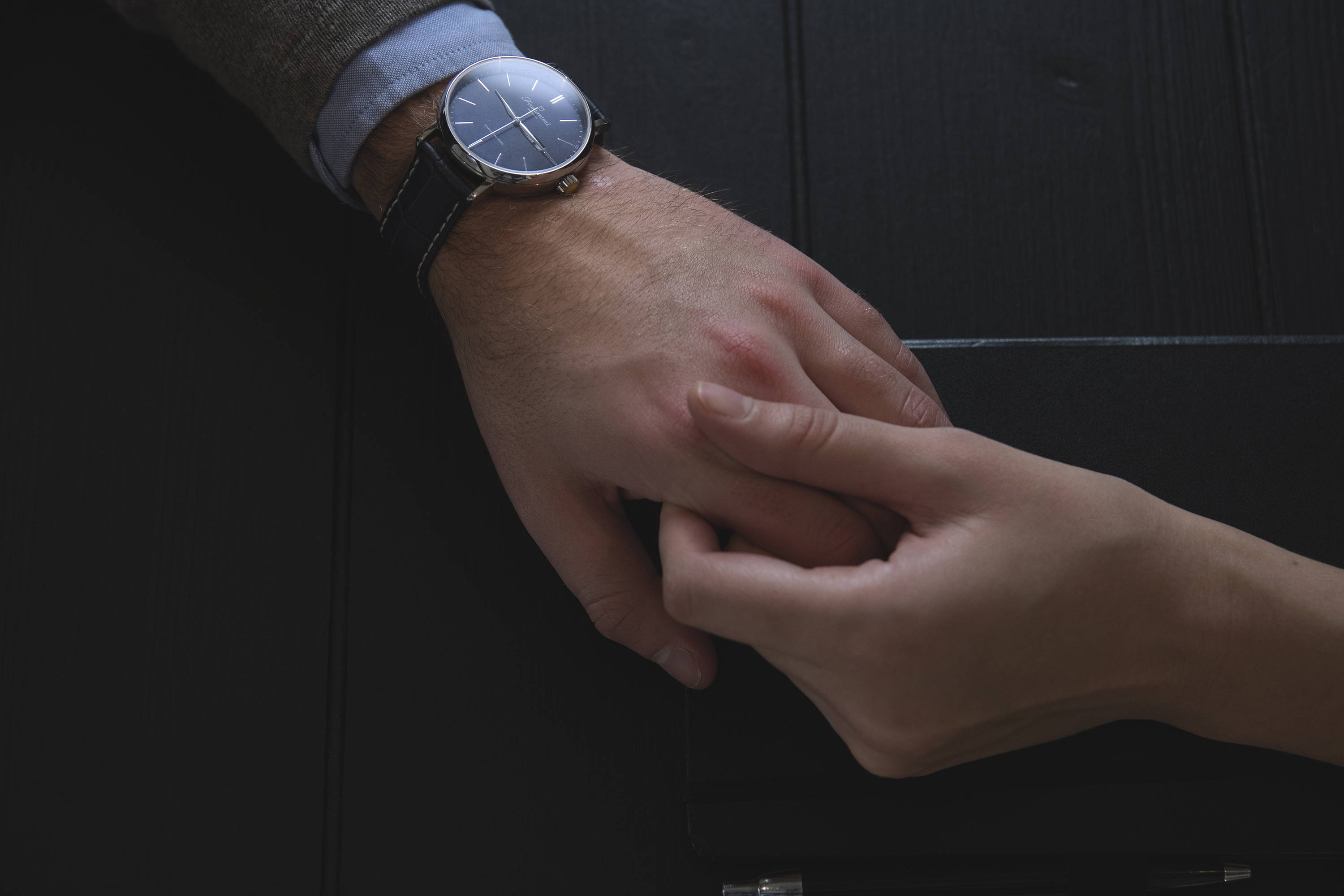 The Generations Series Day Date Blue

---
Besides family connections, Fromanteel also values the bonds formed with friends and loved ones. They understand that friendships, much like family ties, can be incredibly strong, deserving of celebration. A testament to this is their series of special and limited edition timepieces, each commemorating quality time spent between comrades. This spirit of companionship led to the creation of military-inspired watches, such as the memorable '10 December.'
In the realm of college fraternities, Fromanteel designed the exclusive PHRM 1900 for the Utrechts Studenten Corps. Members who manage to acquire this piece will forever be reminded of the quality time spent during those defining years.
Fromanteel's commitment to celebrating achievements is exemplified by their partnership with the annual Tulpenrallye since 2013. As the Official Time Partner, Fromanteel designs a new rally-inspired watch each year, handed out to contestants at the start of each rally as a token of their hard work and dedication.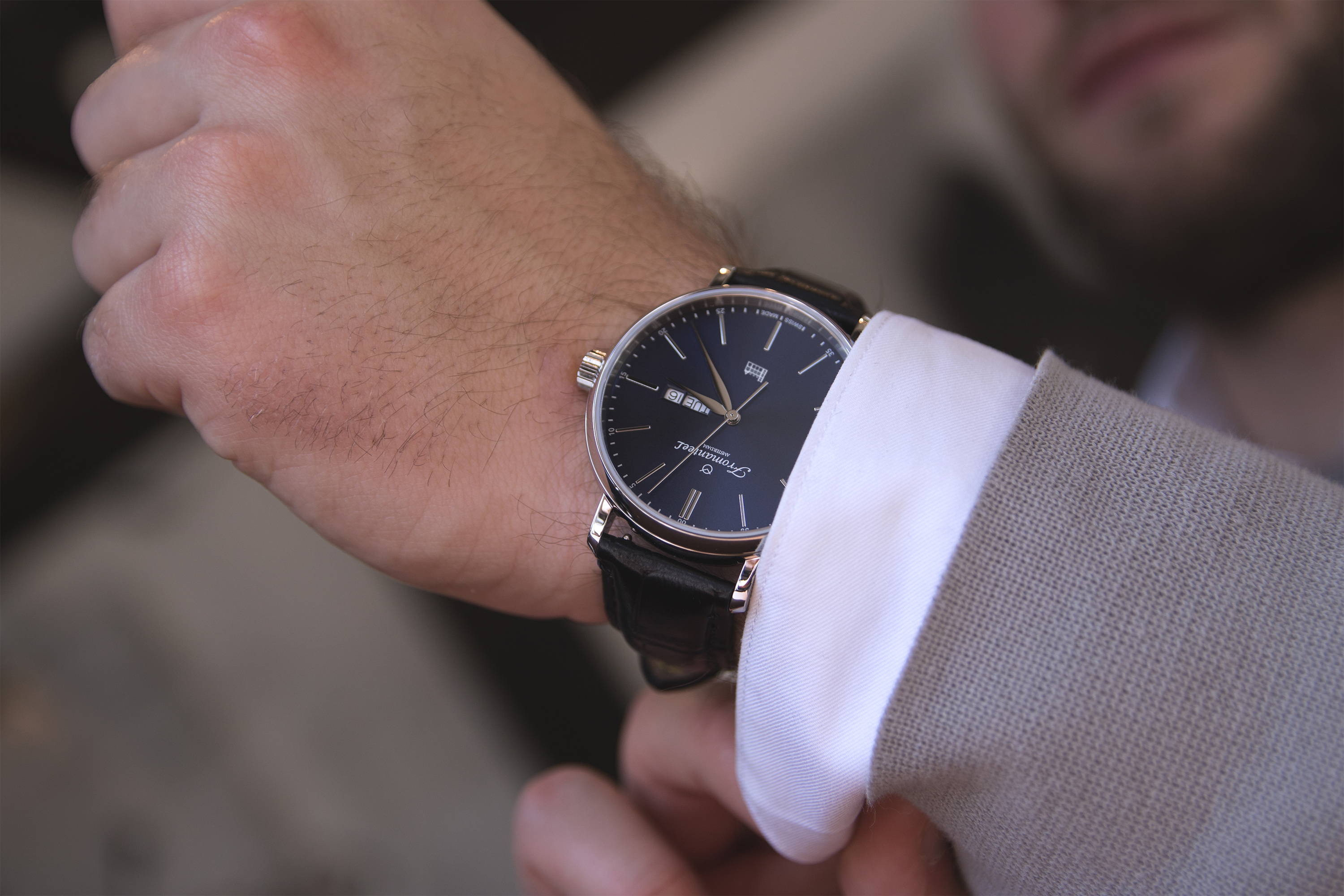 The Generations Series Day Date Blue

---
Embodying 'Quality Time'
Fromanteel empowers its customers to decide what 'Quality Time' means to them. It might be time spent with family, friendships forged, or milestones achieved. Perhaps it's a mix of all three, or none at all. What's certain, though, is that it's an entirely personal choice. Each Fromanteel watch is a blank canvas, waiting for its owner to imprint their unique experiences and cherished memories onto it.
In essence, a Fromanteel watch is more than just a timepiece. It's a symbol of the moments that make life worth living, a testament to your journey, and a constant reminder that every second counts. With a Fromanteel watch on your wrist, you're not just telling time; you're telling your story, and that's the ultimate definition of 'Your Quality Time.'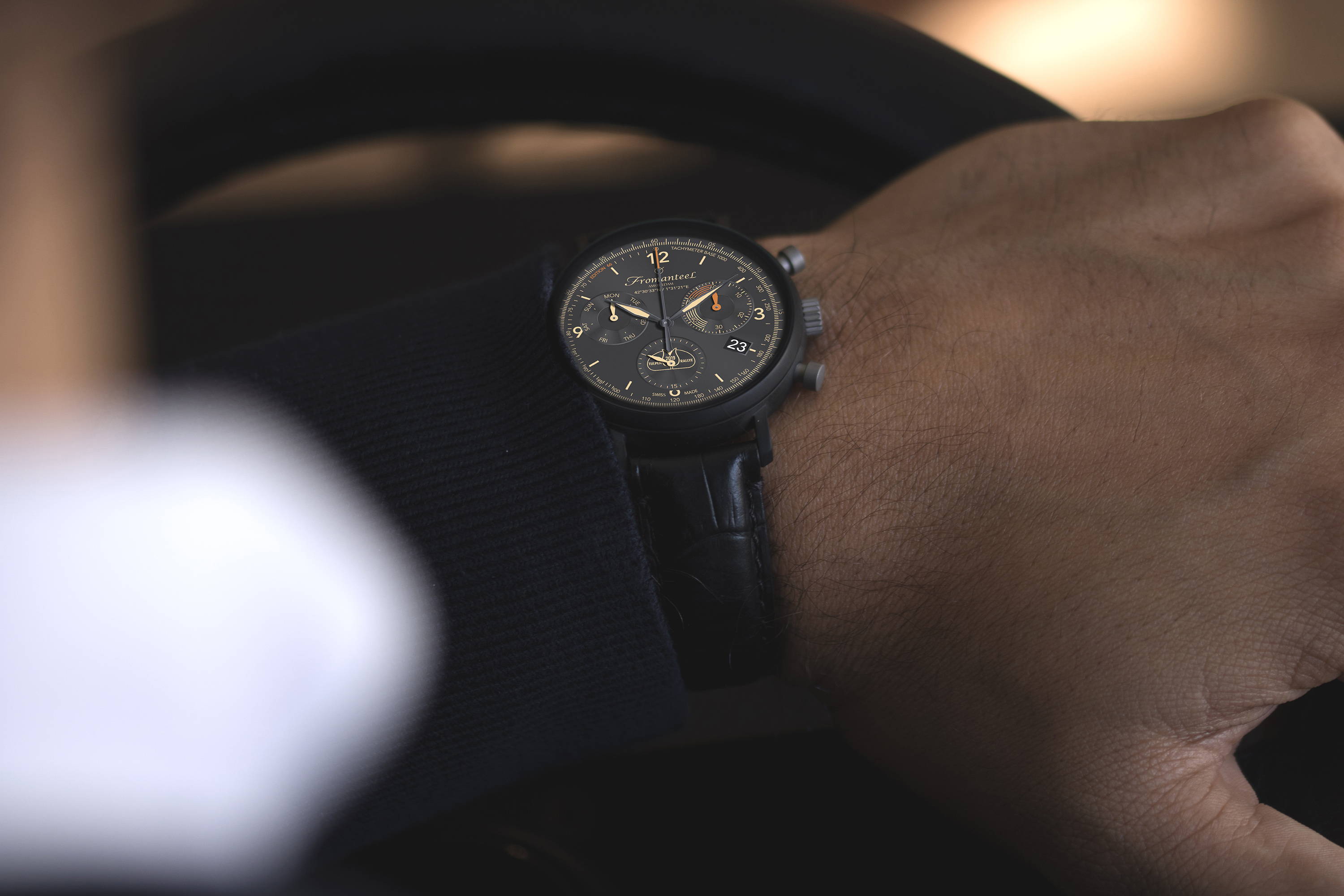 The Special Edition Tulip Rally watch (T66, 2019 edition).

---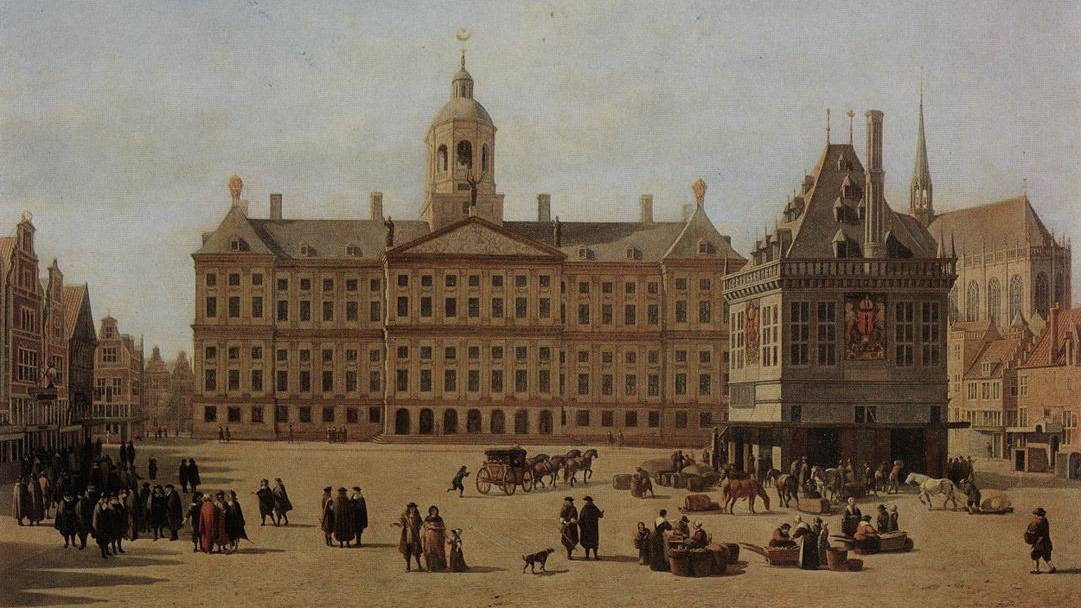 OUR HISTORY
To understand what makes the modern day Fromanteel Watches tick, one has to first imagine life in 17th century Amsterdam. In that time, visitors would find many workshops on the Dam Square.
2 MINUTE READ

---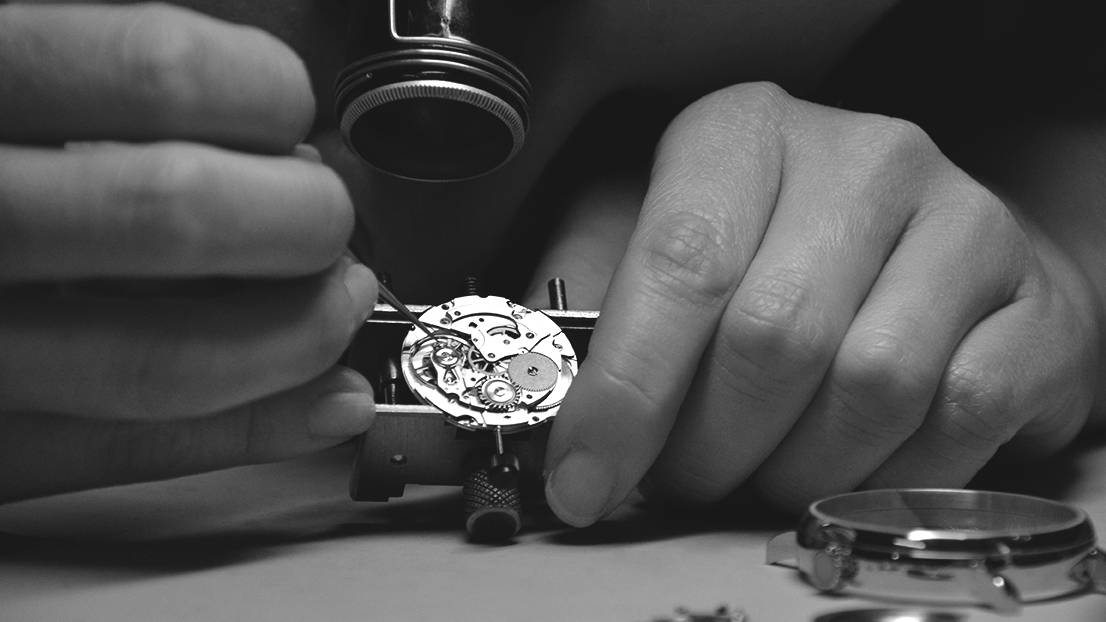 OUR CRAFTMANSHIP
All of the watches in the extensive Fromanteel collection are assembled and produced in our Swiss Atelier, which can be found in the city of Bienne.
3 MINUTE READ

---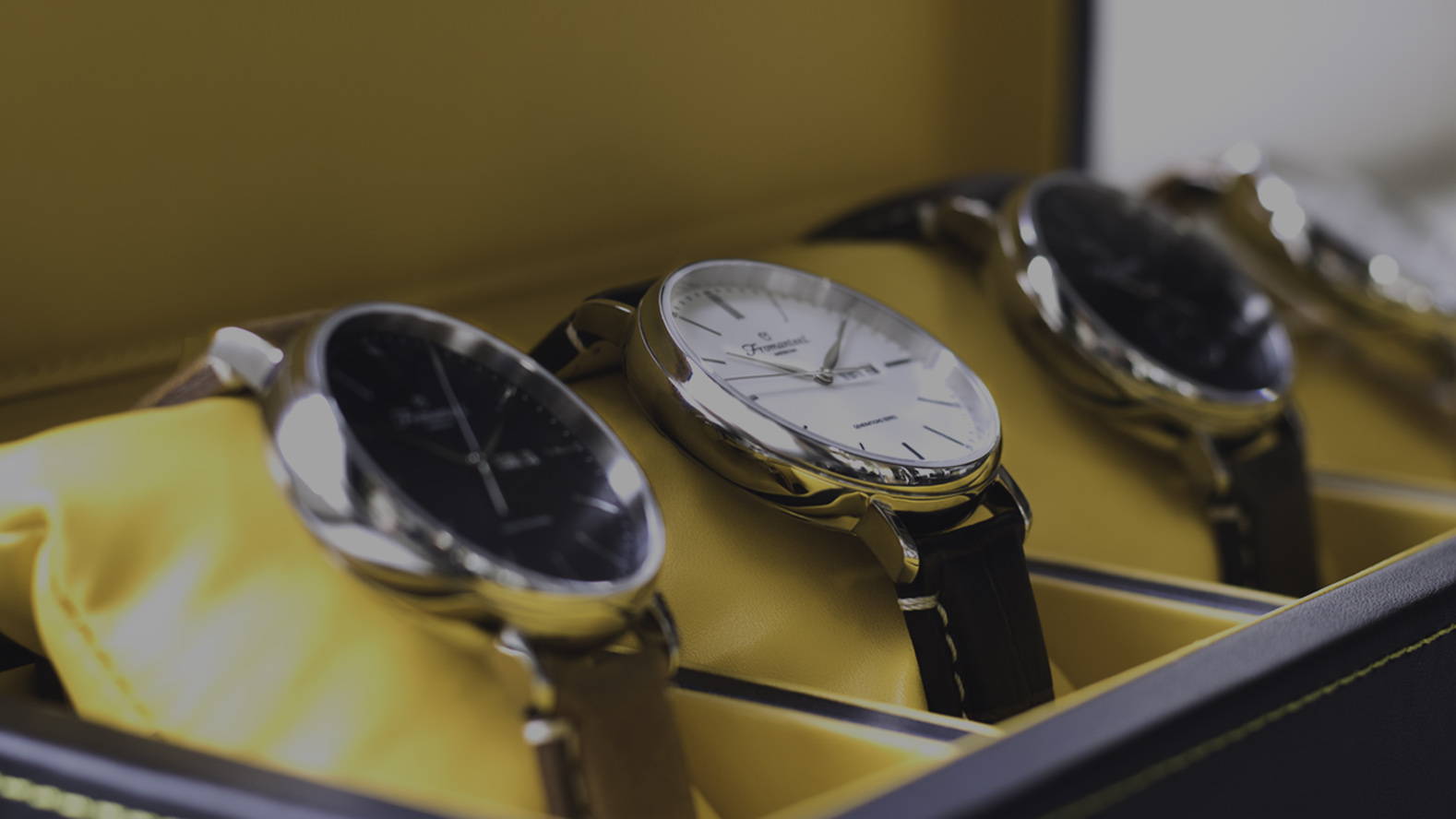 OUR COLLECTION
Fromanteel Watches' collection today can be divided into several series, of which the most widely known ones are the Generations Series, Globetrotter Series, Amsterdam Series and various Special Projects.
3 MINUTE READ

---