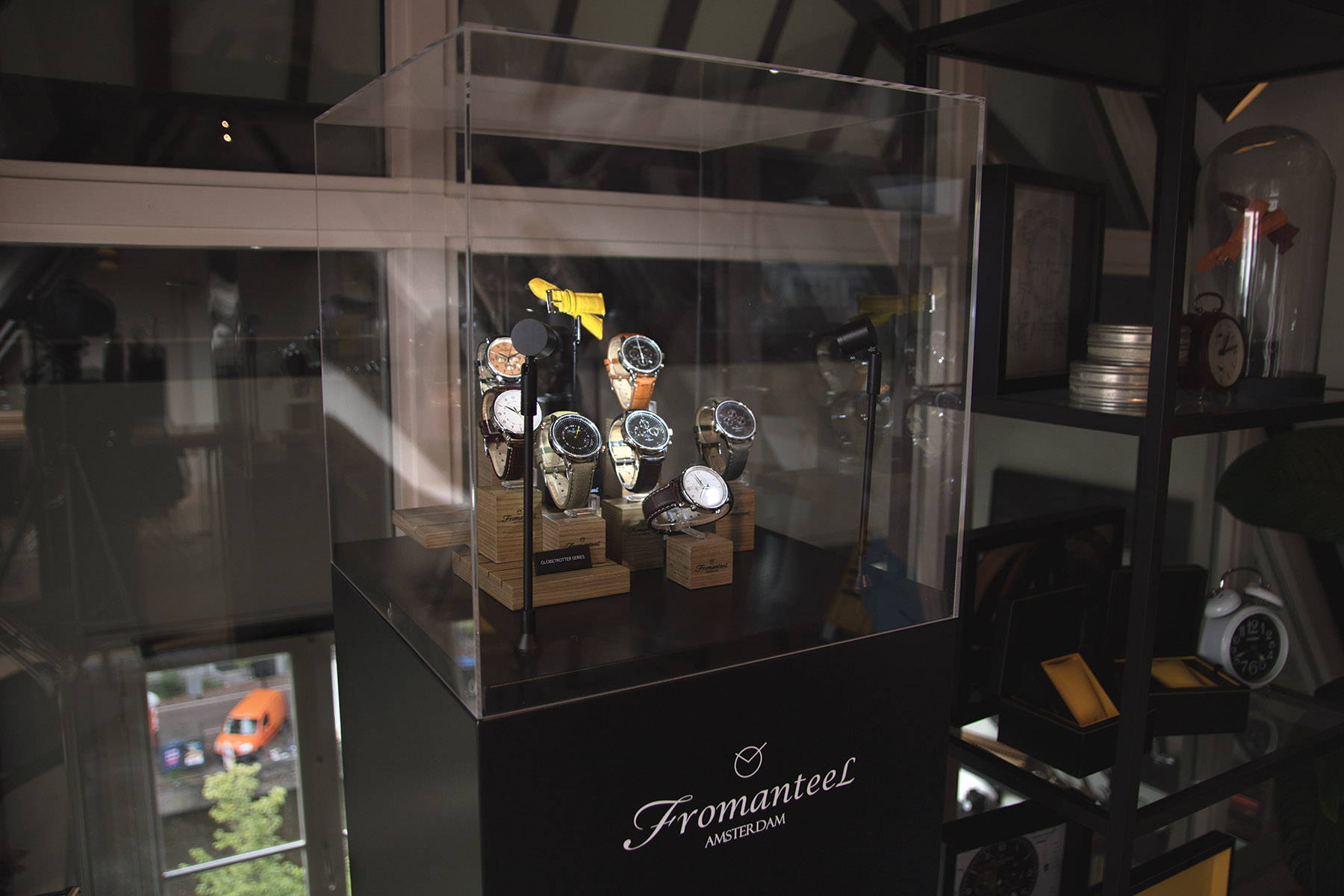 ❤️ TAKE CARE OF YOURSELF & YOUR LOVED ONES

Dear Fromanteel fan. Due to the recent outbreak of the Coronavirus and our nation's policy of 'social distancing,' we will close our beloved store until the 6th of April.

The entire Fromanteel team is, however, remotely working from home during office hours to guarantee you with the level of service you came to expect from us.
Please note that our Webstore is 24 / 7 open.
Your orders will be shipped daily. Also, we are reachable via email, phone, or chat for all your service-related questions.

Please take good care of yourself and your loved ones.
OUR WEBSTORE IS OPEN 24 /7.
SHOP ORDERS ARE SHIPPED DAILY.

*THE FROMANTEEL STORE IS TEMPORARLY CLOSED
DUE TO THE RECENT OUTBREAK OF THE CORONA VIRUS.

MONDAY
TUESDAY
WEDNESDAY
THURSDAY
FRIDAY
SATURDAY*
09:00 - 17:30*
09:00 - 17:30*
09:00 - 17:30*
09:00 - 17:30*
09:00 - 17:30*
12:00 - 17:00*
FROM THE WATCH YOU HAVE TO THE WATCH YOU WANT

Trade-in your old watch (all brands allowed) and get up to €240 of credit towards your purchase of a new Fromanteel watch. Trade-ins are only possible in the Fromanteel Concept Store. Fromanteel branded watches can't be traded-in for new ones. Book an appointment and find out how much your old watch can be traded for.
Get your battery replaced within the hour, while enjoying a nice cup of coffee. Walk ins can also inquiry for other repair & maintenance services. Please note: complicated watch repairs, requiring glass or mechanism replacements are carried out by our qualified watchmakers at our Fromanteel Service Center. Please download our Return Form for such repairs, found HERE
OFFICIAL FROMANTEEL DEALERS